Donate to the 229th
Archived Forum! Click here to View
January 2023
| Mon | Tue | Wed | Thu | Fri | Sat | Sun |
| --- | --- | --- | --- | --- | --- | --- |
| | | | | | | 1 |
| 2 | 3 | 4 | 5 | 6 | 7 | 8 |
| 9 | 10 | 11 | 12 | 13 | 14 | 15 |
| 16 | 17 | 18 | 19 | 20 | 21 | 22 |
| 23 | 24 | 25 | 26 | 27 | 28 | 29 |
| 30 | 31 | | | | | |
Calendar
~S~ chaps,
I just hosted a little session tonight with myself, McCoy and Razorback taking part in the
UH-1H Airmobile M01 - Kabardinka v1.12
mission.
We were doing well throughout, with McCoy blowing up things as usual in his Gunship, whilst myself and Razorback were running back and forth from the FARP, dropping troops off.
Just as we were about to call it quits for the night, McCoy called out that there were two enemy helicopters inbound to the LZ. I was already shutting down at the FARP and so I quickly jumped in to external views to catch McCoy opening another can of whoopass...
McCoy going in!
HAVE IT!
"It's McCoyski! Lets get outta here!"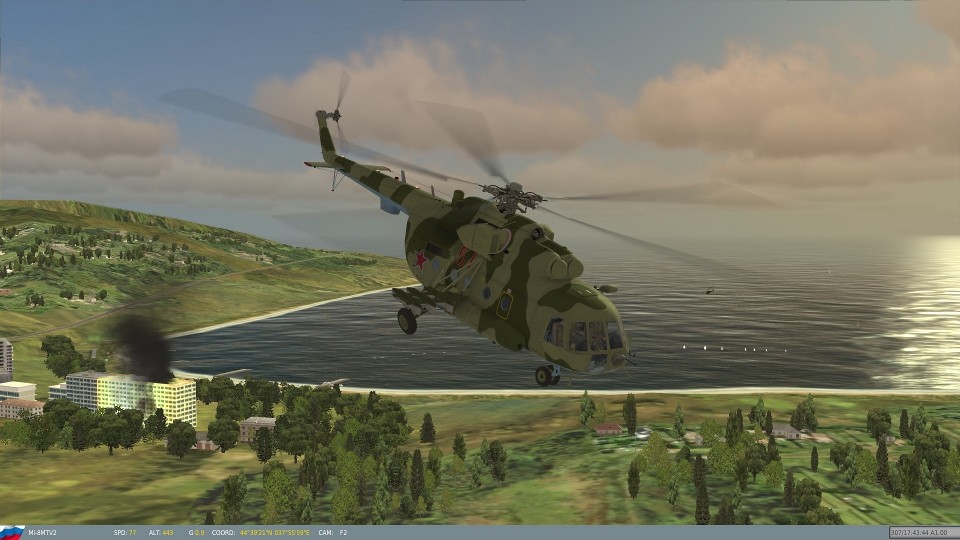 So McCoy got one enemy helo along with his usual cricket score of dead enemy soldiers. I think he should have a kill marker painted on his tail.
 o7
Nice shooting and great pics. We've had a few confirmed so far, out of interest when McCoy killed the Mi8 did it kill the game? We've had that a couple of times so far on the Karbadinka mission
Great pictures there Grey nice one, Pride the Mi8 took off on fire without its main rotor and carried on its flight path.
Still I am taking that as a kill.
Similar topics
---
Permissions in this forum:
You
cannot
reply to topics in this forum