Donate to the 229th
Archived Forum! Click here to View
January 2023
| Mon | Tue | Wed | Thu | Fri | Sat | Sun |
| --- | --- | --- | --- | --- | --- | --- |
| | | | | | | 1 |
| 2 | 3 | 4 | 5 | 6 | 7 | 8 |
| 9 | 10 | 11 | 12 | 13 | 14 | 15 |
| 16 | 17 | 18 | 19 | 20 | 21 | 22 |
| 23 | 24 | 25 | 26 | 27 | 28 | 29 |
| 30 | 31 | | | | | |
Calendar
So it seems like Razbam is going to make a CH-53 Stallion.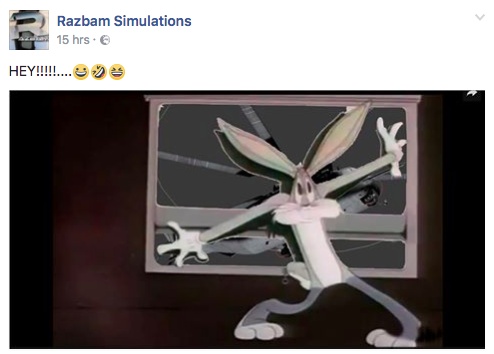 This is from a post on edforums:
10.19.2016
Prowler111 wrote:Here is simple as well
Weighting (as with the LHA idea) to create some heavy choppers, like CH-53E Super Stallion, or the Chinook or Maybe the Puma (All under RAZBAM of course..hehe), keep in mind there is no time frame for this, just would like to know what´s your opinion on this subject, since we are very busy as it is with our current projects, but if there is a sparkling interest, we might explore our options
Link:
https://forums.eagle.ru/showthread.php?t=175734

(B/229) Nemax




Messages

: 41


Location

: Oslo,Norway



I had been watching that thread but didn't read it all. They settled on the CH-53 eh? I'll certainly buy it, but honestly I still just want an older model Cobra for us to use alongside our Hueys.

(A/229) Trip




Messages

: 113



Whether anyone wants it or not, its still Razbam making it.

(D/229) Hammer

Chief Warrant Officer 4
Rated Senior Aviator





No. of Flights:

: Lots


Killed In Action:

: Lots more


Slick No. of landings:

: all of them


Messages

: 304


Age

: 45


Location

: Oscoda, MI



I assume that is a good thing? I love the open development attitude of Razbam with their youtube videos and frequent forum posts but I haven't bought the Mirage. I'm tempted to buy it at some point just to support them, and I'm definitely buying the Harrier!

(A/229) Trip




Messages

: 113



I have been really happy with the work Razbam has done with DCS. I look forward to both the Harrier and the CH-53

(HHC/229) GunfighterSIX

Chief Warrant Officer 4
Battalion Standardization Instructor Pilot
Rated Master Aviator





Messages

: 873


Age

: 40


Location

: VA, USA



---
Permissions in this forum:
You
cannot
reply to topics in this forum