Donate to the 229th
Archived Forum! Click here to View
January 2023
| Mon | Tue | Wed | Thu | Fri | Sat | Sun |
| --- | --- | --- | --- | --- | --- | --- |
| | | | | | | 1 |
| 2 | 3 | 4 | 5 | 6 | 7 | 8 |
| 9 | 10 | 11 | 12 | 13 | 14 | 15 |
| 16 | 17 | 18 | 19 | 20 | 21 | 22 |
| 23 | 24 | 25 | 26 | 27 | 28 | 29 |
| 30 | 31 | | | | | |
Calendar
This is the mission we where scheduled to fly last week
Blufor Assets
1x SA432M AFAC* (Airborne Forward Air Controller) Callsign Widow
8x Uh-1h Slicks Callsign Bandit
2x Uh-1h Gunships Callsign Tiger
2x SA432M Callsign Viper
2 x A10-C Callsign Hog
2x M2000C Callsign Speedball
*Unarmed, full fuel FAC script gives Laser spot with option to change laser codes for LGB delivery from Hog and Speedball. Also gives smoke marker on enemy troops and armour for Tiger and Viper flights
Above gives us 20 slots with multicrewed Gazelles
If anyone would like to fly fixed wing cas and prefers the F5 or something else please post below, also anyone have a preference for a particular slot please sign up stating which
Expect hand held SAMs, SA and some vehicle mounted AAA
Overview.
As part of the conditions of Georgia joining NATO the 229th AHB are stationed in Batumi training the Georgian Army in the UH-1h. Training is going well and the Georgian hospitality has been excellent.
However overnight news came in of a terrorist training camp located over the border with Turkey in the disputed region. This area is very sparsely populated and apart from a few goat herders no civilians or even regular army units go near.
This has provided a safe haven for a radical offshoot of Al Quaeda the Cupid Stunts Popular Front or the CSPF to build up weapon caches and train recruits from all over the near and middle east.
Ordinarily these small training camps would be left for the local military to take care of. The news that came in last night with the location of the camp also reported a large cache of chemical weapons stolen from the stocks of the old Soviet Union.
Our Commander In Chief has ordered us to plan an attack on the base.
Intel suggests armor is a distinct possibility as well as SAM's AAA and small arms. Booby traps may also pose a risk. We must also retrieve the chemical weapons and airlift them back to Batumi for analysis and disposal.
We have troops being landed south of Batumi on the coast pre dawn and will lie up waiting for slicks to transport them to the enemy base.
How about someone step up for Mission Commander and do some planning?
I can give any more info required
Latest satellite images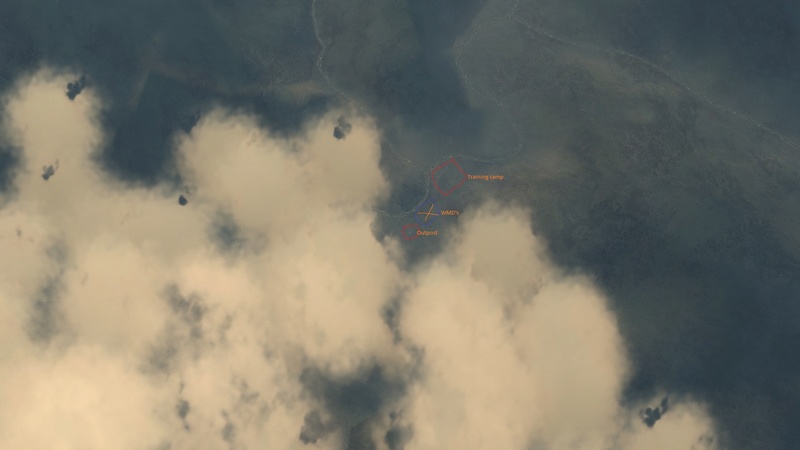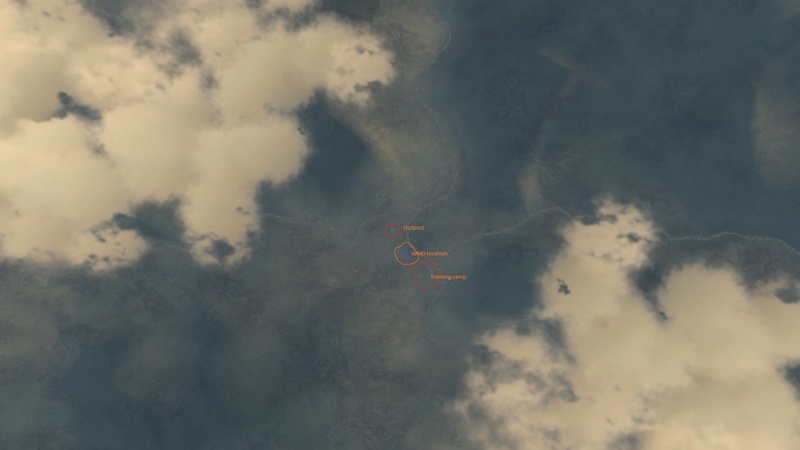 Objectives
Lift troops from PUZ
Use any and all assets to neutralize any heavy weapons and SAM's in AO
Insert troops at appointed LZ
Secure chemical weapons
Extract troops to Batumi
Extract chemical weapons to Batumi
Lay waste to all structures, weapon systems and infrastructure
This mission can be done without fixed wing CAS but the option is there to make the AFAC's job more interesting and add another layer of planning

(B/229) Cib

Chief Warrant Officer 4
Rated Senior Aviator





Messages

: 1070


Age

: 56


Location

: North East England



DCS 1.5.4 has a small hotfix update. Best everyone update so we have no issues

(B/229) Cib

Chief Warrant Officer 4
Rated Senior Aviator





Messages

: 1070


Age

: 56


Location

: North East England



I hope to be running this mission tonight. Currently adding some fixed wing for the 333VFW and some additional targets for them after completing SEAD for the hueys. I hope to start at 19.30 Zulu to give some time for any Alpha pilots wishing to join. Sorry for the short notice
SRS will be used and 229th SOP will be observed


(B/229) Cib

Chief Warrant Officer 4
Rated Senior Aviator





Messages

: 1070


Age

: 56


Location

: North East England



"Irene!... It's f'cking Irene!!"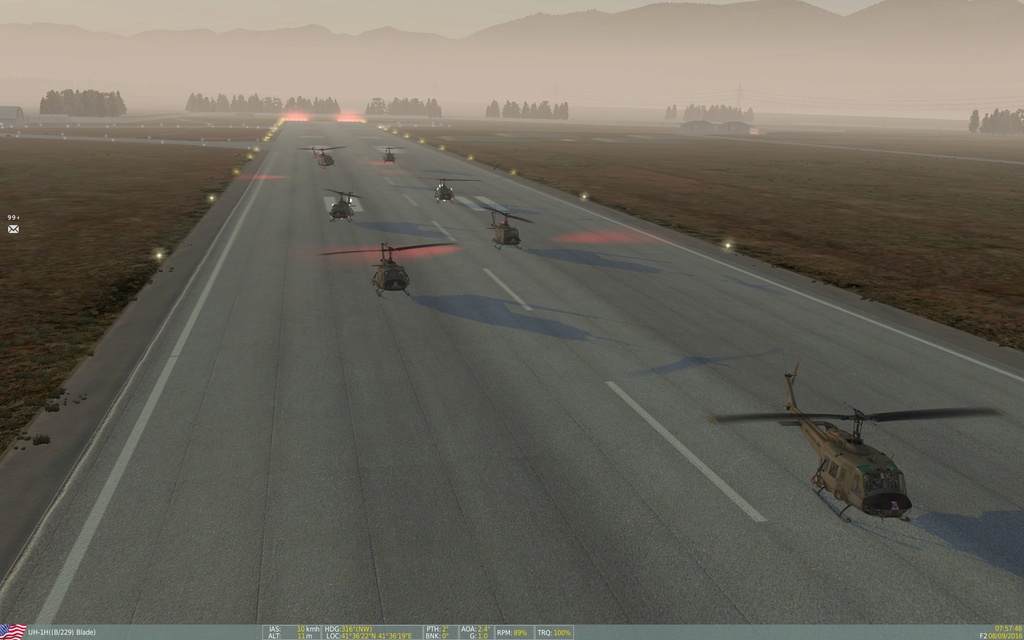 Ingress (sorry Four, was off setting up this screenshot...
)
Let's have some rest and pick up some GI's...
Aaaaight, let's do it...
... but first let the "brrrrrrrrrrrrrrrrrrrrrrrrrrrrrrrrrrrrt guys" to their part of conquering...
(Guests of Honour from the 333VFG - thanks again for joining, and paving the road for us!  
)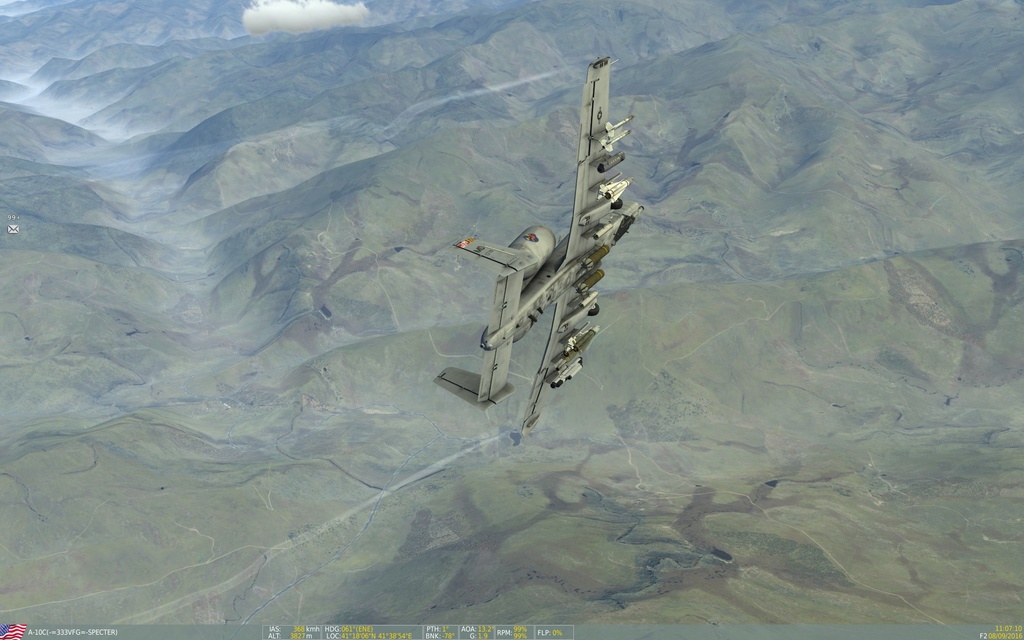 "Say hello to my little friend!!!"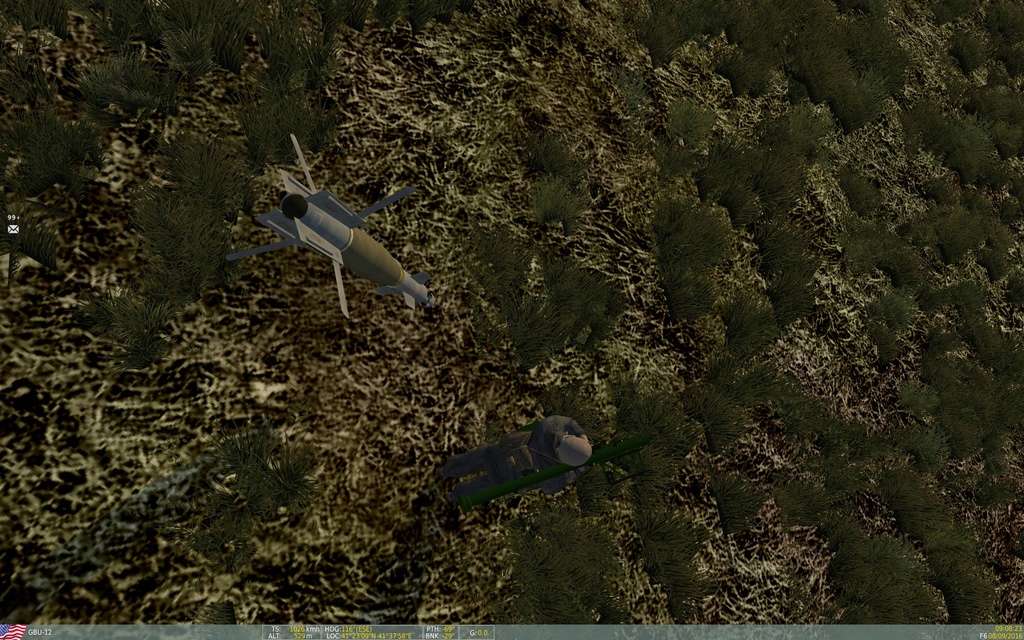 "Naah, YOU go first! You got a gun!"
"Anybody want some more, huh?"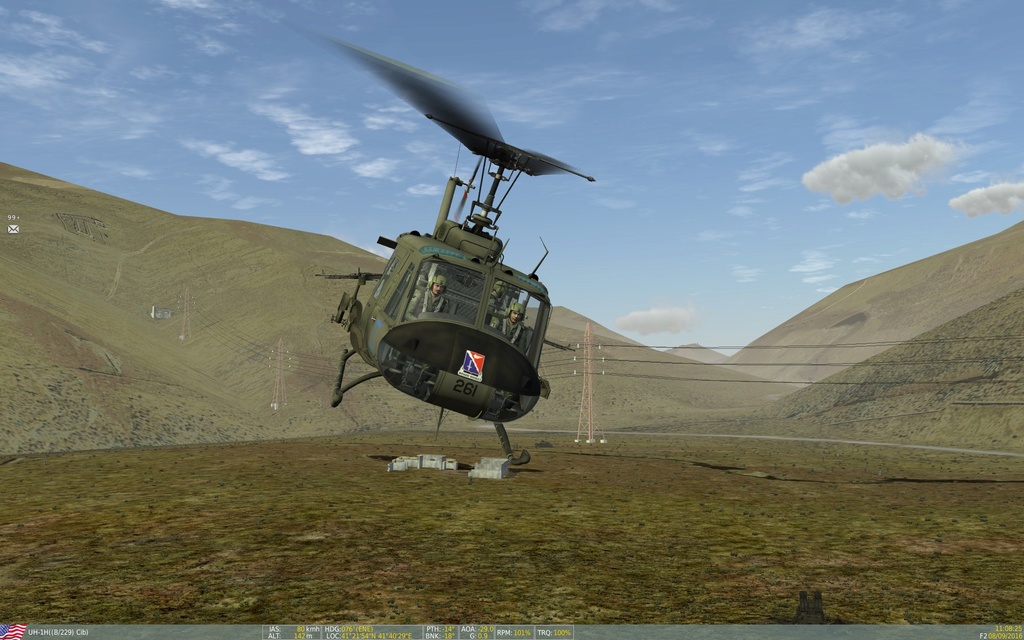 Thanks to everyone, yet another awesome evening with a splendid mission from Cib, conducted by a very capable Mission Commander Evilivan! My butt still hurts from 3 hours of sitting, butt I'll take it anytime!!!

(B/229) Blade

Chief Warrant Officer 4
Rated Aviator





Messages

: 167



Yeah had a lot of fun. Been ages since flying the a10, suprised I was able to get some kills. Great to see such a good attendence. Next time Ill try to get a Uh1 and finish your MQ Painter.



(D/229) Xtra

Major
Company Commander
Instructor Pilot
Rated Master Aviator





Messages

: 441



I really enjoyed it too - that FACA script is good fun. Perhaps from a realism perspective it is too easy, but if you are flying the Oculus and can't see sh!t anyway, I think it is an almost fair compromise.

Great mission, Cib - thanks. I would like to do it again sometime, this time without losing so many aircraft! I would be interested to know how many were lost to DCS issues rather than pilot issues - seemed like quite a lot from what I picked up over the radios?

Couple of other things (I will cross post these where appropriate):

- Avoid landing close to water; your aircraft may sink. I landed next to the Hueys when they were at the IP waiting to ingress so assumed it would be OK, but I must have been unlucky and picked the only place that was a bog - I sank and lost the aircraft.

- Xtra tried to join my aircraft as copilot, but even though I got the message and clicked Accept (and the Accept button responded to the click), it wouldn't work. Do you have to be on the ground and/or on the airport for that to work? Is there an Oculus-related problem?

- Jetseat was not working for some reason (posted separately in Equipment thread)

- I still have the problem with Simple Radio where if two separate radios transmit at the same time they distort each other; for me it happens around 80-90% of the time.

- As a point of admin, I think we need to decide how we move between TS and SR. People were leaving (or joining) and communicating on TS, which was distracting for those (well, me at least...) in mission. Personally I leave my speakers on in TS while using SR so that if someone needs to contact me without SR they can; I could just mute all of course, but I think that if we have a "lobby" and a "flight" channel we would get the best of all worlds; everyone is free to chat in the lobby, but you only use TS in the flight channel to communicate something when unable to use SR. Thoughts?

Cheers
evilivan
Last edited by (B/229) evilivan on Fri 21 Oct 2016, 10:18; edited 1 time in total

(B/229) evilivan

Second Lieutenant
Unit Training Officer
Rated Senior Aviator





Messages

: 381



With it being such a large mission I will do a debrief in the relevant section and Ivan if you can post your views there too. But I will say here I enjoyed it immensely.

(B/229) Cib

Chief Warrant Officer 4
Rated Senior Aviator





Messages

: 1070


Age

: 56


Location

: North East England



---
Permissions in this forum:
You
cannot
reply to topics in this forum